A short video and demo of a conceptual, proof of concept, implementation combining model based and data-driven techniques in a cloud setting. The on-board system code is generated using the toolbox.
The use-case is diagnosis of an automotive engine and experimental data from an automotive engine is used in the evaluation. For more details, see the use-case.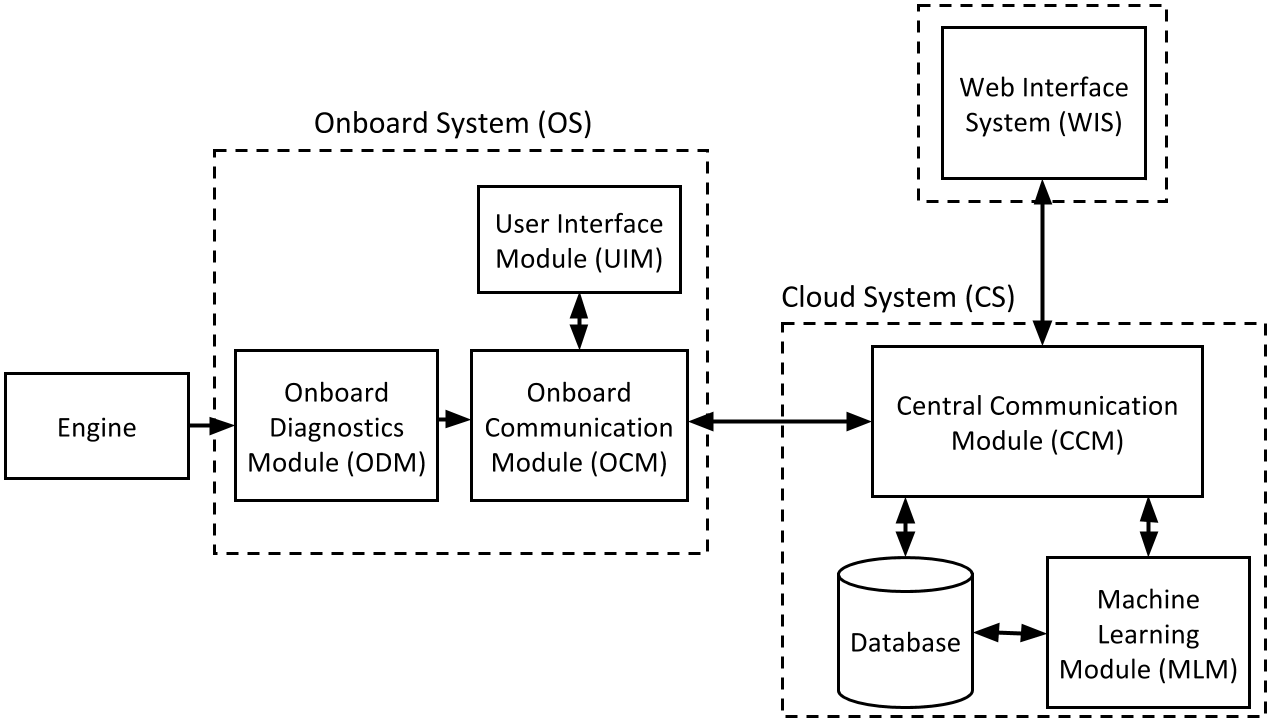 The implementation of the system consists of three main parts:
An on-board diagnosis system; A model-based diagnosis system written in C++. The core diagnosis code is automatically generated using the fault diagnosis toolbox at faultdiagnosistoolbox.github.io.

A cloud system based on Django, Machine-learning in Python/scikit-learn, a Postgres database, and an NGINX web server

A web interface written in Javascript using Polymer web components
An overview of the cloud system module is showed by the figure below.

Below is a video with a description of the system in operation, illustrated using two use-cases
Project responsible Erik Frisk (erik.frisk@liu.se)
Implementation by students @ Linköping University
Linus Ahlénius (Electrical Engineering)
Fredrik Björklund (Mechanical Engineering)
Sven Engström (Electrical Engineering)
Daniel Fahlén (Electrical Engineering)
Elina Fantenberg (Electrical Engineering)
Nils Larsén (Mechanical Engineering)
Oskar Lindahl (Electrical Engineering)
Lage Ragnarsson (Electrical Engineering)